Encaleret for Rare ADH1 Gets FDA Fast Track Designation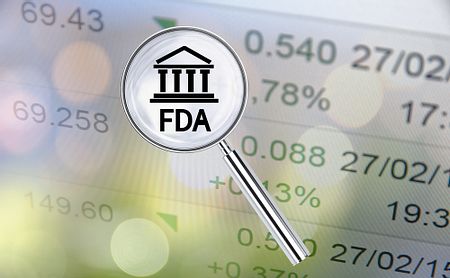 The U.S. Food and Drug Administration has granted fast track designation to encaleret, an investigational therapy for autosomal dominant hypocalcemia type 1, called ADH1, a rare genetic form of hypoparathyroidism.
Encaleret is designed to help normalize the calcium levels of ADH1 patients by blocking the calcium-sensing receptor known as CaSR. People with ADH1 carry mutations in the CASR gene that result in a receptor that interprets low calcium levels as normal.
"Balancing near-normal blood and avoiding excess urinary calcium is a daily struggle for patients with ADH1 as the range of symptoms produced by the highs and lows of the condition cannot adequately be addressed by current standard-of-care," Jonathan Fox, MD, PhD, chief medical officer of encaleret's developer, Calcilytix, said in a press release.
ADH1 is characterized by low blood calcium, or hypocalcemia, which can involve severe muscle cramps and seizures. Patients also usually have excess levels of calcium in their urine — called hypercalciuria — that can lead to impaired kidney function and kidney stones.
Current management of ADH1 generally consists of calcium and vitamin D supplements. One drawback, however, is that while vitamin D can partially counter hypocalcemia, it often worsens both hypoparathyroidism and hypercalciuria.
"Encaleret," Fox said, "has the potential to correct the disease mechanism at its source. It is encouraging to receive Fast Track designation from the FDA as it recognizes the seriousness of ADH1 and the potential for encaleret to address this profound unmet medical need."
Fast track designation is granted by the regulatory agency as a way to help speed the drug development process. It gives expedited reviews of therapies meant to treat or prevent serious conditions, and those that fill an unmet medical need.
Calcilytix presented early results from an ongoing Phase 2b proof-of-concept clinical trial (NCT04581629) of encaleret's safety and efficacy at the Endocrine Society's 2021 Annual Meeting.
These showed that the blood and urine calcium levels of six ADH1 participants normalized over five days of treatment.
The study — which continues to enroll participants at the National Institute of Health in Bethesda, Maryland — seeks to determine the best dose for administering encaleret and is broken into three treatment periods. In the first, participants receive encaleret once or twice daily for five days. This is followed by another five-day period of twice-daily doses. In the final treatment period, patients who completed period two receive individualized doses at home for up to 24 weeks, or six months.
BridgeBio Pharma, of which Calcilytix is an affiliate, plans to discuss the design of a Phase 3 registrational study — aimed at supporting regulatory approval — with health authorities.
If successful, encaleret would be the first approved therapy to specifically treat ADH1.